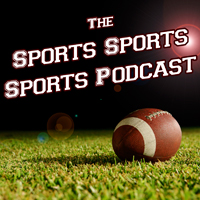 Dennis Rodman is both a basketball player and the weirdest human being who has ever walked the Earth.
News News News: Florida State Wins BCS Championship, Dennis Rodman Makes Comments About a North Korean Political Prisoner.
Sketches: Dan Le Batard Shares Baseball Secrets, Athlete New Year's Resolutions.
Weird Sportsmen: Dennis Rodman.
Make sure to subscribe on iTunes to the Sports Sports Sports Podcast and if you like the show, please rate and review!