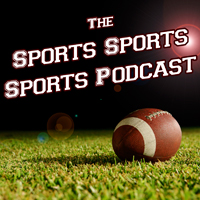 Halloween is here as Satan gives his opinions on the sporting world.
News News News: Columbian Soccer Team Forgets Uniforms, Oregon's Defensive Coordinator Hates Washington State for Trying, NBA Finals Format Change.

Sketches: Talking Sports With Satan, Verifiable True Facts: World Series Edition.
Weird Sports: Tag.
Make sure to subscribe on iTunes to the Sports Sports Sports Podcast and if you like the show, please rate and review!