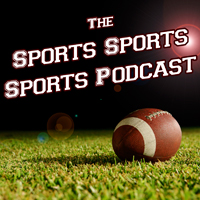 Major League Baseball plays two games in Australia just to confuse a bunch of Australians!
News News News: DeSean Jackson Has Gang Ties and Gets Cut by the Philadelphia Eagles, Daniel Murphy Gets Criticized for Paternity Leave.
Sketches: Australia Announcer Talks Baseball.
Weird Sportsmen: Mike Tyson (Part 1).
Make sure to subscribe on iTunes to the Sports Sports Sports Podcast and if you like the show, please rate and review!