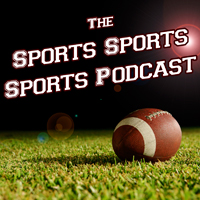 John McEnroe wants instant replay in tennis, like, really, really bad.
News News News: Stephen Curry's Two Year Old Daughter is Adorable in Press Conferences, Josh Hamilton is Back Baby!
Sketches: John McEnroe Lobbies for Instant Replay in Tennis.
Wide World of Weird Sports: Billiken.
Please Donate!: patreon.com/sports3podcast
TWITTER: twitter.com/sports3podcast
FACEBOOK: facebook.com/sports3podcast
SOUNDCLOUD: soundcloud.com/sports3podcast
Make sure to subscribe on iTunes to the Sports Sports Sports Podcast and if you like the show, please rate and review!