While he hasn't been seen too much off except for quick spots on the shows Workaholics, the Canadian Comedian, Tom Green, has recently done an appearance on Comedy Bang Bang: The Podcast. Each week a different guest comedian joins the show to add to the weird and surreal yet entertaining antics. That Is Wild the latest of the podcasts had Mary Holland and Erin Whitehall as well. This combination fit in nicely with what you have to expect from Comedy Bang Bang.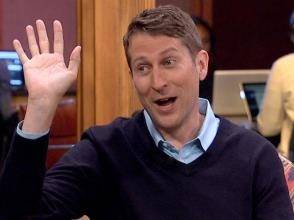 One of the best parts of Comedy Bang Bang is the randomness that listeners can expect. Normally you can expect to listen to a conversation between host Scott Aukerman and the various guests that he has on followed by some random games between the host and his guests. These kind of games are conducted in an improv fashion and can end up evolving into almost dadaist bits. It is not uncommon for guests of the show to come up with their own segments such as the late Harris's Wittles's show: Harris's Foam Corner.
.@tomgreenlive the legend on @ComedyBangBang the podcast = awesome.

— Dave Delaney (@davedelaney) April 21, 2015
Fans of the T.V. show can expect the same level of laughs and antics that made Comedy Bang Bang a journey into the surreal. With a new show coming out every week, this is one podcast that you are sure to find yourself hooked and wanting more.