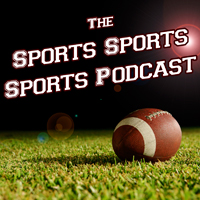 The Kansas City Royals served their fans mold and didn't understand why they were mad.
News News News: Kansas City Royals Sell Spoiled Hot Dogs on Buck Night, Kansas City Royals Sold Expired Food During the World Series.
Sketches: Billy Bob Jr.'s Fantasy Baseball Strategy.
Wide World of Weird Sports: Teddy's Losing Streak - Part 1 (The President's Race).
Please Donate!: patreon.com/sports3podcast
TWITTER: twitter.com/sports3podcast
FACEBOOK: facebook.com/sports3podcast
SOUNDCLOUD: soundcloud.com/sports3podcast
Make sure to subscribe on iTunes to the Sports Sports Sports Podcast and if you like the show, please rate and review!