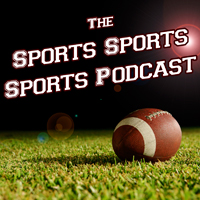 Just when you think the NFL is short on values, Forbes assigns very specific values to each one!
News News News: Forbes's NFL Franchise Value List.
Sketches: Pre-Season Hot Dog Vendor at the St. Louis Rams Stadium.
Weird Sportsmen: Cynisca.
TWITTER: http://twitter.com/sports3podcast
FACEBOOK: http://facebook.com/sports3podcast
Make sure to subscribe on iTunes to the Sports Sports Sports Podcast and if you like the show, please rate and review!