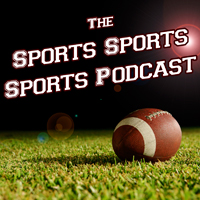 Games are long and boring, so let's get the MLB to fix it!
News News News: Larry Donnell Wins in Real Football; Loses in Fantasy Football, Detroit Lions Player Injured in Comical Fashion, Major League Baseball Strives to Change Common Perception of Games.
Sketches: Kris Humphries Fall TV Lineup Reviews, Verfiable True Facts: MLB Post Season.
Weird Sportsmen: Howard Hill.
TWITTER: http://twitter.com/sports3podcast
FACEBOOK: http://facebook.com/sports3podcast
Make sure to subscribe on iTunes to the Sports Sports Sports Podcast and if you like the show, please rate and review!