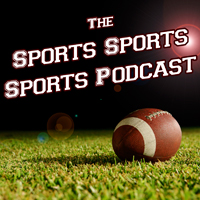 We try to settle the battle that has nearly torn sports apart over the past few months between boxes and bags.
News News News: Florida Resident Joe Maddon Buck Trend and Goes to Midwest to Die, Boxing Isn't Popular Because of Racism Says Bernard Hopkins.
Sketches: Boxes Versus Bags Debate, An Inspiring Story About a Disabled Kid in Iowa.
Weird Sportsmen: Matthias Schlitte.
TWITTER: http://twitter.com/sports3podcast
FACEBOOK: http://facebook.com/sports3podcast
SOUNDCLOUD: http://soundcloud.com/sports3podcast
Make sure to subscribe on iTunes to the Sports Sports Sports Podcast and if you like the show, please rate and review!