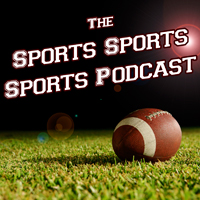 Kris Humphries tells his version of 'How the Grinch Stole Christmas'.
News News News: Andre Drummond Takes the Most Badass Snapchat of All Time.
Sketches: Christmas Greetings From Your Favorite Guests, Kris Humphries Tells the Story of the Grinch.
Wide World of Weird Sports: Babe Ruth's Called Shot.
TWITTER: twitter.com/sports3podcast
FACEBOOK: facebook.com/sports3podcast
SOUNDCLOUD: soundcloud.com/sports3podcast
Make sure to subscribe on iTunes to the Sports Sports Sports Podcast and if you like the show, please rate and review!