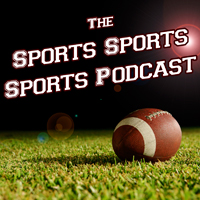 The Superbowl doesn't need to worry about deflated balls anymore!
Sketches: PGA Golfer "Tubby" Tom Travers on Healthy Superbowl Snacks, Ex-CIA-Turned-Superbowl Ball Handler Teddy Rucks Interview.
Wide World of Weird Sports: The Play (1982 Big Game California vs. Stanford).
TWITTER: twitter.com/sports3podcast
FACEBOOK: facebook.com/sports3podcast
SOUNDCLOUD: soundcloud.com/sports3podcast
Make sure to subscribe on iTunes to the Sports Sports Sports Podcast and if you like the show, please rate and review!