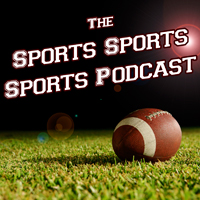 Cat Zingano got beat by Ronda Rousey in 14 seconds and she breaks it down...uncensored!
News News News: NFL Considers Adding Independent Medical Time Outs.
Sketches: Cat Zingano Talks MMA Strategy of Losing to Ronda Rousey.
Wide World of Weird Sports: Snoopy's Silly Sports Spectacular.
TWITTER: twitter.com/sports3podcast
FACEBOOK: facebook.com/sports3podcast
SOUNDCLOUD: soundcloud.com/sports3podcast
Make sure to subscribe on iTunes to the Sports Sports Sports Podcast and if you like the show, please rate and review!