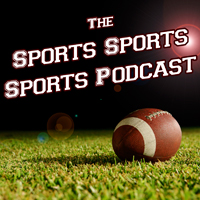 It's all baseball all the time with an assist by Game of Thrones!
Sketches: Mike Trout on the 2015 Baseball Season, Verifiable True Facts: 2015 Baseball Season, MLB Preview Poll.
Wide World of Weird Sports: The Unassisted Triple Play.
Please Donate!: patreon.com/sports3podcast
TWITTER: twitter.com/sports3podcast
FACEBOOK: facebook.com/sports3podcast
SOUNDCLOUD: soundcloud.com/sports3podcast
Make sure to subscribe on iTunes to the Sports Sports Sports Podcast and if you like the show, please rate and review!