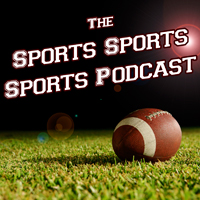 Deflategate ruins a bunch of people's lives, including the inventor of the word Deflategate.
News News News: Yogi Berra Turns 90 Years Old.
Sketches: Sports Off - Deflategate Scandal, Deflategate Creator Interview.
Wide World of Weird Sports: Dude Perfect.
Please Donate!: patreon.com/sports3podcast
TWITTER: twitter.com/sports3podcast
FACEBOOK: facebook.com/sports3podcast
SOUNDCLOUD: soundcloud.com/sports3podcast
Make sure to subscribe on iTunes to the Sports Sports Sports Podcast and if you like the show, please rate and review!