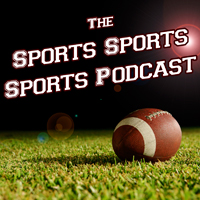 Brazil's public water is contaminated with diarrhea viruses!
News News News: Brazil's Water is Full of Viruses Right Before the Summer Olympics.
Sketches: The Deputy Sports Minister of Brazil Luis Fernandez Talks About their Water Problem, Texts from Tom Brady's Phone, the Billionaire CEO of Kloon Nat Spigman Talks Sports Hunting and Cecil the Lion.
Please Donate!: patreon.com/sports3podcast
TWITTER: twitter.com/sports3podcast
FACEBOOK: facebook.com/sports3podcast
SOUNDCLOUD: soundcloud.com/sports3podcast
Make sure to subscribe on iTunes to the Sports Sports Sports Podcast and if you like the show, please rate and review!