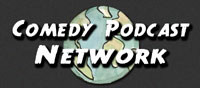 Comedy Podcast Network was birthed in January of 2011 as a web destination for content creators and fans to engage with the funniest audio entertainment brands through a free social network. Comedy Podcast Network also provides turnkey solutions for audio productions, assists brands in developing and producing podcasts that appeal to their demographics, and produces unique original comedy content.

Phil Ranta – Co-Founder and CEO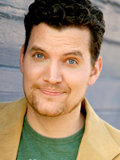 Phil Ranta spent years of his life as a new media executive by day and comedian by night. In the corporate world, he is currently the VP of Talent Operations at Fullscreen, one of the largest multi-channel networks on the YouTube platform. Previously he spent four years as the Executive Producer at Viva! Vision, which produced and distributed original content to three Verizon V-Cast channels and dozens of other cell phone media products worldwide.  He also wrote, directed, and produced the original web series Party Animals, which was sold to Turner's SuperDeluxe.com.  As a comedian, Phil has performed across America as a stand up, sketch, and improv comedian.  Highlights include performing with The Second City on companies aboard multiple Norwegian Cruise Line ships, weekly shows at Second City Hollywood with his comedy group Bro Squad 5, and writing for the award winning weekly sketch comedy show Top Story! Weekly.

Mike Costantini – Co-Founder and COO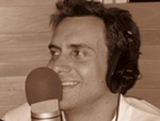 Mike Costantini has been podcasting since September of 2007. He is an Emmy award winning composer whose music has appeared in television shows such as The X-files, Charmed, Static Shock, NCIS, One Life to Live, All My Children, America's Next Top Model and Fox Sports.  Mike has always been a fan of talk radio and he has always considered podcasting a new broadcasting medium with incredible potential. He and long-time friend and comedy partner Joe Donatelli created "The Second Column Podcast" in September of 2007, and they are quickly approaching 200 episodes.  The show features comedians, actors, writers and musicians from all walks of the entertainment industry.  In 2010, Mike co-created a second podcast called "The Fort" with long-time friends and comedians Ed Galvez ad Kevin Ford. "The Fort" features great comedians and very funny radio sketches.  He is happy to be a part of such an expanding and creative medium.