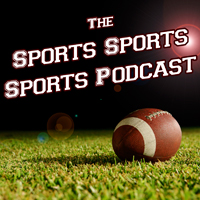 Is "Deflategate" a scandal or are we just scratching the surface?
News News News: Alex Rodriguez Does Just About Everything Wrong and Trains With Barry Bonds.
Sketches: Tony Verna's Son Bobby Verna on his Father's Legacy as Inventory of Instant Replay.
Wide World of Weird Sports: Trampolining.
TWITTER: twitter.com/sports3podcast
FACEBOOK: facebook.com/sports3podcast
SOUNDCLOUD: soundcloud.com/sports3podcast
Make sure to subscribe on iTunes to the Sports Sports Sports Podcast and if you like the show, please rate and review!