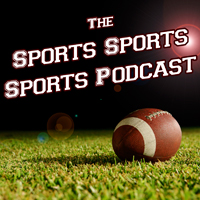 A Valentine's Day miracle! Derek Jeter talks about inventing '50 Shades of Grey'.
Sketches: Derek Jeter on Valentine's Day and '50 Shades of Grey', Browns GM Ray Farmer Opens Up About His Texting Scandal.
Wide World of Weird Sports: Royal Shrovetide Football.
TWITTER: twitter.com/sports3podcast
FACEBOOK: facebook.com/sports3podcast
SOUNDCLOUD: soundcloud.com/sports3podcast
Make sure to subscribe on iTunes to the Sports Sports Sports Podcast and if you like the show, please rate and review!