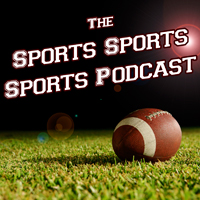 Get the inside scoop on the real-life The Rock from HBO's Ballers.
News News News: Sean "Diddy" Combs Arrested at UCLA.
Sketches: A Real Sports Financial Analyst Talks About HBO's Ballers.
Wide World of Weird Sports: Polo.
Please Donate!: patreon.com/sports3podcast
TWITTER: twitter.com/sports3podcast
FACEBOOK: facebook.com/sports3podcast
SOUNDCLOUD: soundcloud.com/sports3podcast
Make sure to subscribe on iTunes to the Sports Sports Sports Podcast and if you like the show, please rate and review!