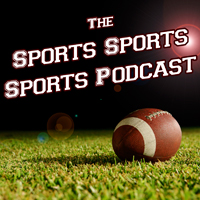 Jason Pierre-Paul's finger was blown off by a firework...or was it?
News News News: David Blatt Didn't Know the NBA Was For Serious
Sketches: Aaron Kromer Clears the Air About Punching a Kid, Jason Pierre-Paul Tells the Story of Blowing Off His Finger.
Wide World of Weird Sports: Pesäpallo (Finnish Baseball).
Please Donate!: patreon.com/sports3podcast
TWITTER: twitter.com/sports3podcast
FACEBOOK: facebook.com/sports3podcast
SOUNDCLOUD: soundcloud.com/sports3podcast
Make sure to subscribe on iTunes to the Sports Sports Sports Podcast and if you like the show, please rate and review!