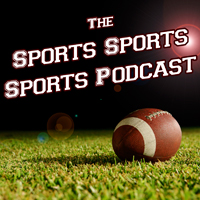 Our favorite guests come back to catch us up on the world of sports!
News News News: The WNBA Deals with Domestic Violence.
Sketches: Sports Parade with Gil Kipson Jr., Guy Gaynier, and 1990's Adam Sandler, Orb the Horse Talks About Kentucky Derby Champion American Pharaoh.
Wide World of Weird Sports: Naumachia.
Please Donate!: patreon.com/sports3podcast
TWITTER: twitter.com/sports3podcast
FACEBOOK: facebook.com/sports3podcast
SOUNDCLOUD: soundcloud.com/sports3podcast
Make sure to subscribe on iTunes to the Sports Sports Sports Podcast and if you like the show, please rate and review!