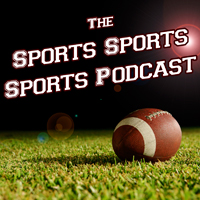 FIFA took bribes and the Sports Sports Sports Podcast seeks justice.
News News News: Sepp Blatter Totally Not Responsible for Any of This, A Rod Moves into Third on the All-Time RBI List, Bill Laimbeer Says LeBron is Better Than Jordan.
Sketches: Interview With the Agent Who Took Down FIFA, Steven Carter the Soccer Hipster Speaks.
Wide World of Weird Sports: Minnesota Vikings Sex Boat Scandal.
Please Donate!: patreon.com/sports3podcast
TWITTER: twitter.com/sports3podcast
FACEBOOK: facebook.com/sports3podcast
SOUNDCLOUD: soundcloud.com/sports3podcast
Make sure to subscribe on iTunes to the Sports Sports Sports Podcast and if you like the show, please rate and review!