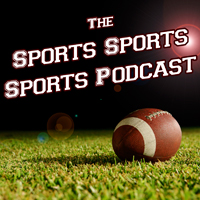 Bob Diaco named UCF as UConn's new rival, and he's not finished yet.
News News News: Apple CEO Tim Cook Gives Cleveland Indians Free Apple Products.
Sketches: Bob Diaco Names UConn's New Rivals, Forbes Magazine Highest Paid Athletes Countdown.
Wide World of Weird Sports: Chicago Honey Bears.
Please Donate!: patreon.com/sports3podcast
TWITTER: twitter.com/sports3podcast
FACEBOOK: facebook.com/sports3podcast
SOUNDCLOUD: soundcloud.com/sports3podcast
Make sure to subscribe on iTunes to the Sports Sports Sports Podcast and if you like the show, please rate and review!