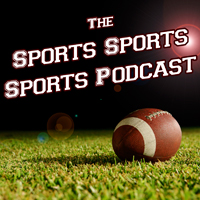 The only undrafted Kentucky Wildcat basketball player plays one-on-none.
News News News: 100 Year Old Japanese Woman Sets World Swimming Record.
Sketches: Features from Joel's Phone, The Last Undrafted Kentucky Wildcat Basketball Player Tells All.
Wide World of Weird Sports: Worm Charming.
Please Donate!: patreon.com/sports3podcast
TWITTER: twitter.com/sports3podcast
FACEBOOK: facebook.com/sports3podcast
SOUNDCLOUD: soundcloud.com/sports3podcast
Make sure to subscribe on iTunes to the Sports Sports Sports Podcast and if you like the show, please rate and review!