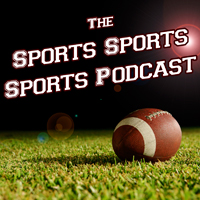 Shaq and Scottie Pippin get into a Twitter war for the ages!
News News News: Shaquille O'Neal and Scottie Pippin Go Head to Head on Twitter.
Sketches: Kris Humphries Has the Poop on the 2015 Summer Movies.
Wide World of Weird Sports: Shaq Fu.
Please Donate!: patreon.com/sports3podcast
TWITTER: twitter.com/sports3podcast
FACEBOOK: facebook.com/sports3podcast
SOUNDCLOUD: soundcloud.com/sports3podcast
Make sure to subscribe on iTunes to the Sports Sports Sports Podcast and if you like the show, please rate and review!