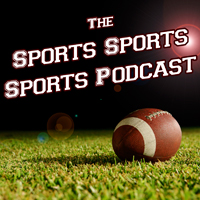 The Box Counsel presents a Floyd Mayweather v. Manny Pacquiao exposé.
News News News: Floyd Mayweather's Fleet of Cars is Worth Millions of Dollars, Manny Pacquiao Pays to Have His Entire Village to Attend the Fight.
Sketches: Internet Billionaire With Front Row Tickets Interview, Floyd Mayweather's Trainer Exposes Training Secrets.
Wide World of Weird Sports: Teddy's Losing Streak - Part 2 (The President's Race).
Please Donate!: patreon.com/sports3podcast
TWITTER: twitter.com/sports3podcast
FACEBOOK: facebook.com/sports3podcast
SOUNDCLOUD: soundcloud.com/sports3podcast
Make sure to subscribe on iTunes to the Sports Sports Sports Podcast and if you like the show, please rate and review!