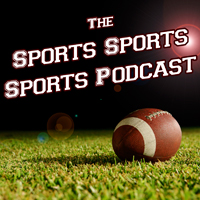 From our home office in Okemos, Michigan, the top ten reasons why Jon Lester won't throw to first.
News News News: Aaron Hernandez Goes to Prison Jail.
Sketches: Top Ten Reasons Jon Lester Won't Throw to First, Derek Jeter Explains Retirement.
Wide World of Weird Sports: Rope-a-Dope.
Please Donate!: patreon.com/sports3podcast
TWITTER: twitter.com/sports3podcast
FACEBOOK: facebook.com/sports3podcast
SOUNDCLOUD: soundcloud.com/sports3podcast
Make sure to subscribe on iTunes to the Sports Sports Sports Podcast and if you like the show, please rate and review!