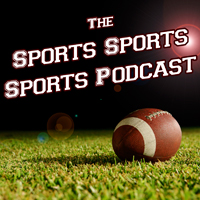 A member of the hacker group Anonymous admits to hacking the Houston Astros for the St. Louis Cardinals.
News News News: LeBron James Immasculated David Blatt During the Finals.
Sketches: The #1 Golden State Warriors Fan Celebrates their NBA Championship, Member of Anonymous on the Astros Hacking Scandal.
Wide World of Weird Sports: Big Red.
Please Donate!: patreon.com/sports3podcast
TWITTER: twitter.com/sports3podcast
FACEBOOK: facebook.com/sports3podcast
SOUNDCLOUD: soundcloud.com/sports3podcast
Make sure to subscribe on iTunes to the Sports Sports Sports Podcast and if you like the show, please rate and review!