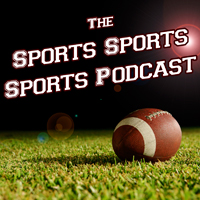 Respected golfer Phil Mickelson clears the air about his gambling and money laundering scandal.
News News News: World Cup Check with the US Women Advancing to the World Cup Final.
Sketches: Sports Parade with a Women's World Cup Hipster Commentator, LaMarcus Aldridge, and Hockey Analyst Guy Gaynier, Phil Mickelson Addresses the Money Laundering Scandal.
Wide World of Weird Sports: University of Michigan Hockey Chants.
Please Donate!: patreon.com/sports3podcast
TWITTER: twitter.com/sports3podcast
FACEBOOK: facebook.com/sports3podcast
SOUNDCLOUD: soundcloud.com/sports3podcast
Make sure to subscribe on iTunes to the Sports Sports Sports Podcast and if you like the show, please rate and review!